After an almost 4 month absence (Omg, I suck, I know) I'm back with... Profile layouts~! once again! xD;
anyway, this time it's dbsg only, cause the desk calendar scans/pictures killed me~
There's 4 layout versions, and 72~!!! possible headers. Hope you like them!
For those that are curious about why I didn't post anything; I found that pictures look differen on my laptop than they do on other devices, so it kinda discouraged me for while that something that might look good on my laptop, looked like complete crap somewhere else.
Profile Layouts;
|| 2 small ||
|| 2 large ||
Headers;
|| 72 Dong Bang Shin Gi ||
Previews;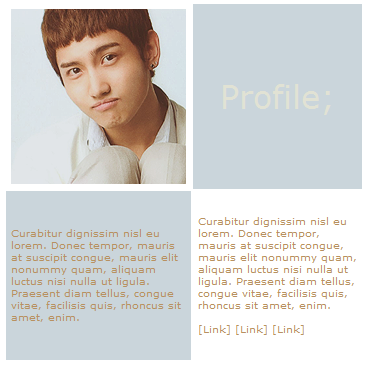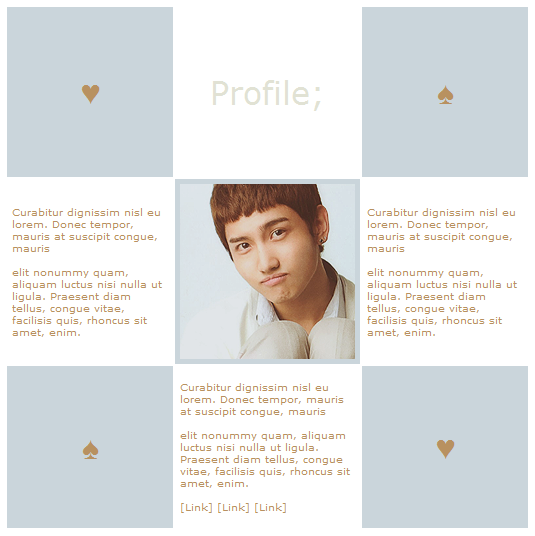 (
Collapse
)
Credit is added in the coding, Do NOT removeas always, feel free to edit and/or attach your own headerSave headers to your own server, Do NOT hotlink!