This time I'm sharing 2 layouts! They're roughly the same... but not exactly xD;

Tiny usericons in the preview images were made by
minty_peach and are NOT included in the coding or the live previews
they can be found here if you want to add them yourself.

Layout Style: S2 Flexible Squares
Best view: 1024x768 and up
Browser(s) Compatible: (tested in) Firefox and IE
Work with Nav bar?: yes
Work with Ads? Horizontal ones
Sidebar? Yes.
Credit:
isis_pro@
5x5graphics @ profile page(userinfo)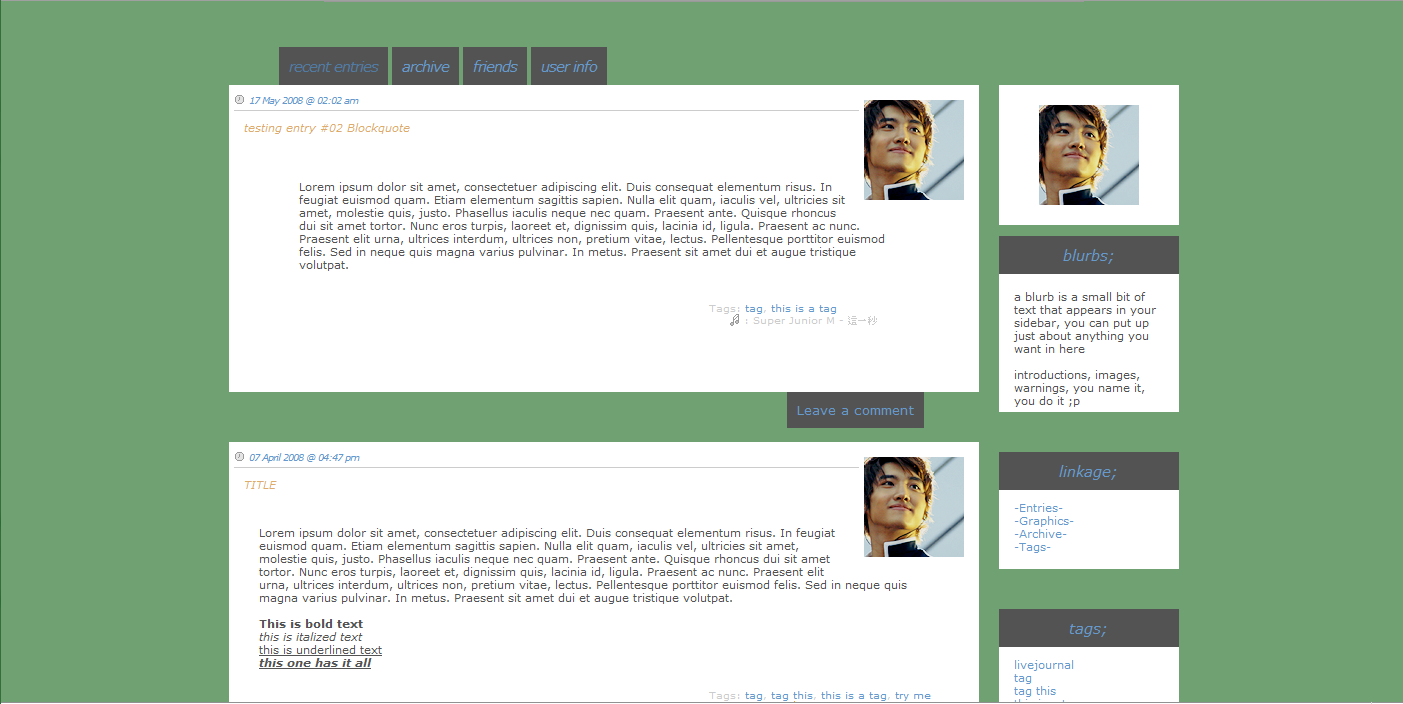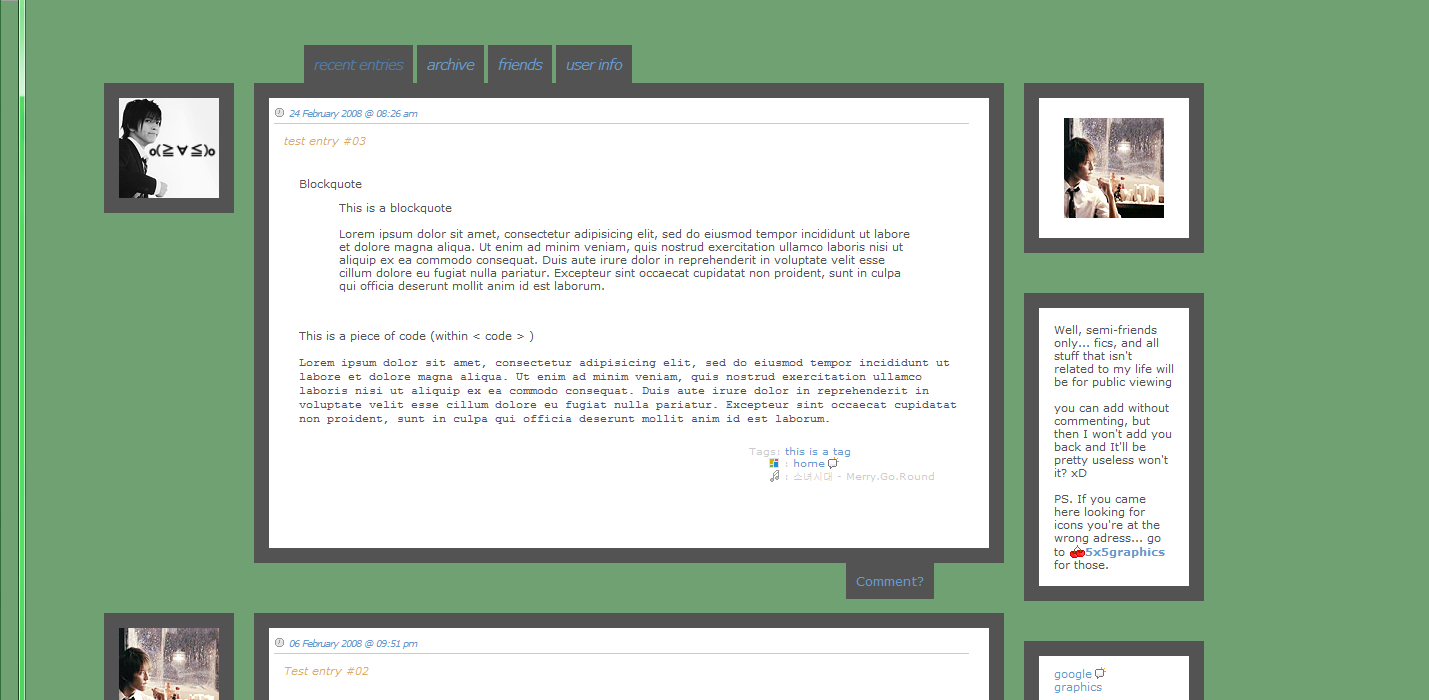 how to install

- Go to customization page Shortcut
- Select the Flexible Squares layout
- Click button "Customize selected theme"
- Head to Customize CSS (Shortcut)
- Put all three dropboxes on NO
- copy and paste the overrides in the Custom stylesheet textarea


there's no header coming with this layout, but the coding for one is included. Recommended sizes are; 750px width; so it covers the entries. or 950px width, so it covers the entire layout feel free to add one of your own.

Version 1; borderless;

live preview;
isis_testing02
preview;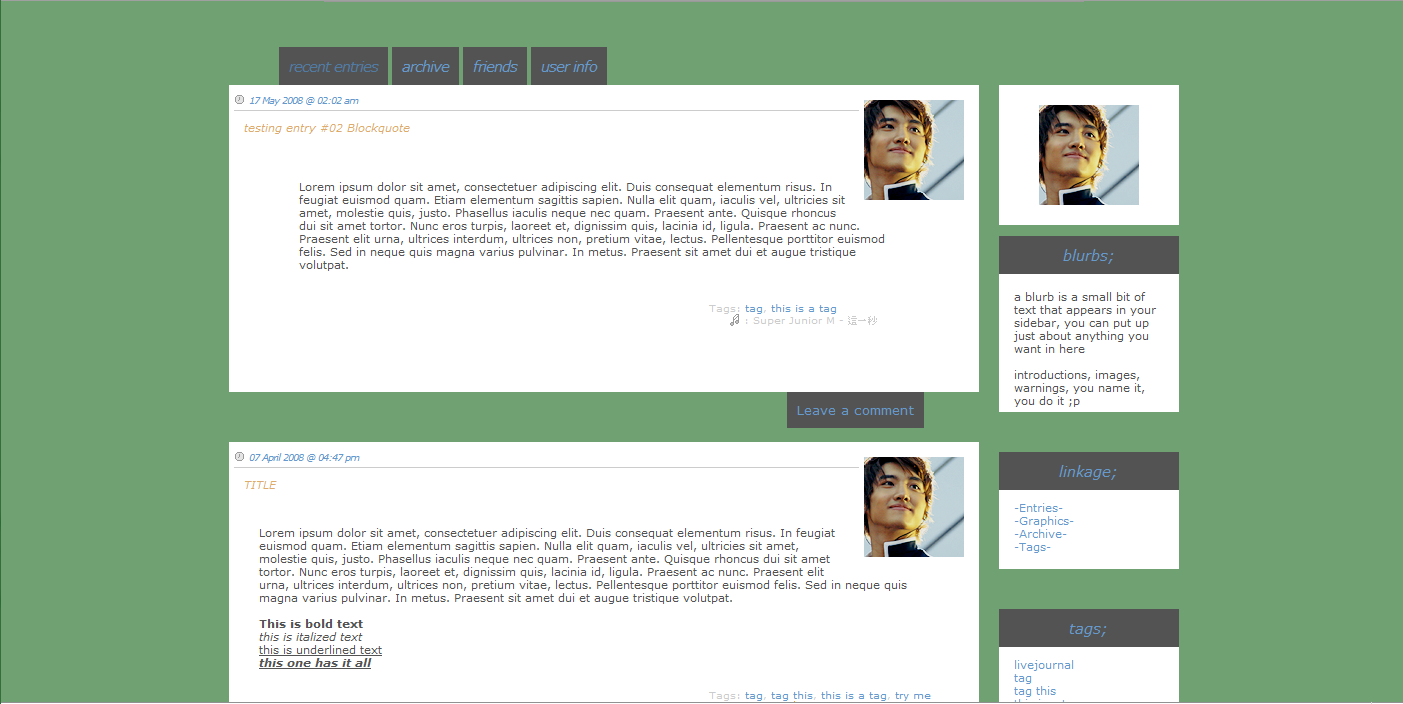 Version 2; Bound;

Live preview;
isis_testing
Preview image;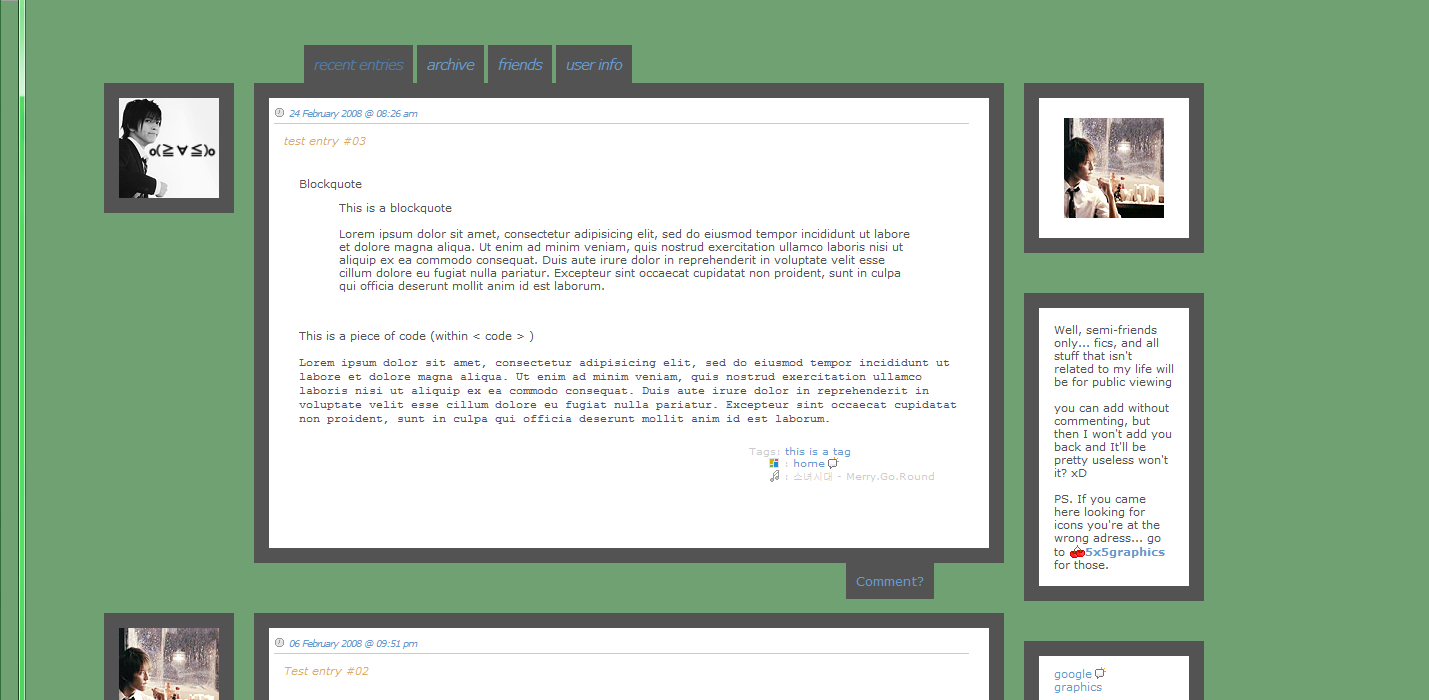 Rules;
00 Please leave a comment
00 Credit me
00 Feel free to edit as long as you still follow the rule above
00 Don't repost edited or unedited layouts!